Modular system for measurement recording
Depending on the size, our complete systems consist of various grid plates, precision profiles in different lengths and other accessories such as shims, clamping sets, hold-downs, base plates and clamps. The systems are available in black and in natural anodized, an exact composition is listed in the scope of delivery, which can be called up in the store.
Depending on your requirements, the complete systems can be expanded with our extensive range of accessories – the accessories program is compatible with each other.
The larger complete systems are supplied with a tool trolley in which material and tools can be stored. If it is required, we also supply other tool trolleys on which grid plates of other sizes are placed.
All systems are ideal for training, laboratory or smaller test setups.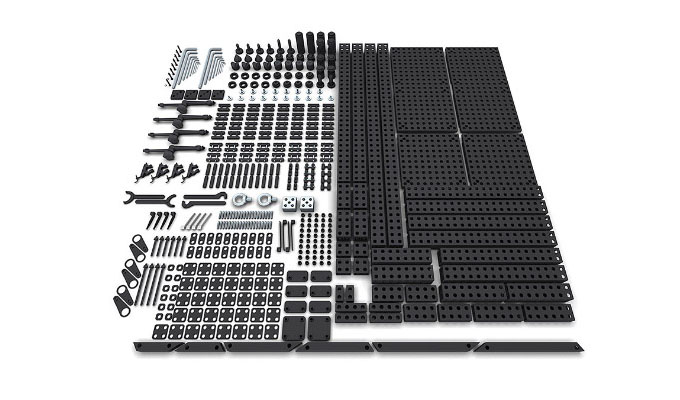 Complete systems
In our standard program we have 5 prefabricated kits. Of course, these can also be individually extended or compiled according to your wishes.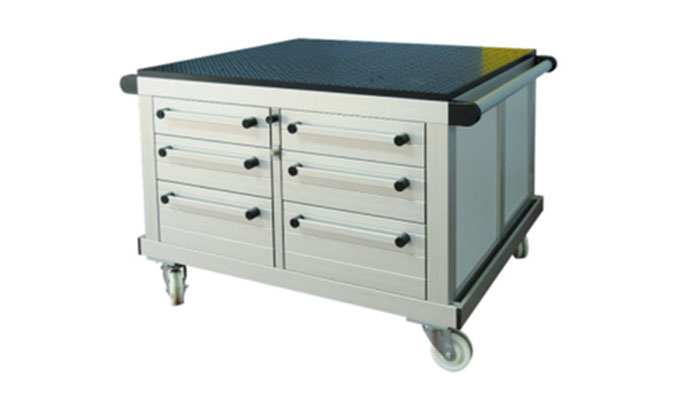 Storage trolley
For construction kits incl. Perforated grid plate as standard or special carriages and measuring tables on request. Options: e.g. hydraulic lifting rollers
Contact now
Always up to date
Do you have a question? A suggestion? Or an order? Don't hesitate to get in touch with us. Whether by e-mail or with a phone call – our experts will be happy to help you with all aspects of aluminium profiles.