Conveyor technology
Material in motion
Our conveyor systems are durable, flexible and always precisely tailored to our customer's needs.
We transport your material
You can rely on us. Thanks to our extensive line of modular aluminum profiles, Paletti's conveyor systems are durable, flexible, sustainable and always configured to your exact needs.
We offer customers an extensive range of fully customizable solutions that are easily assembled using Paletti's proven connection and clip technology. Similarly, our T-slot construction provides simple mounting options that make it easy to customize and add accessories. As a result, our conveyor systems can be quickly disassembled, replaced, and expanded upon to meet your evolving material handling needs.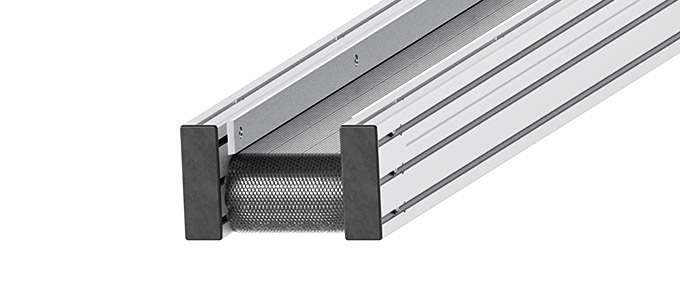 Flat belt conveyor
Standard profiles Raster 40 from Paletti form the strong frame for our conveyor belts. A choice of laminated wood or metal plate is used as the carrier material for the conveyor belt. The conveyor belts are manufactured according to customer requirements.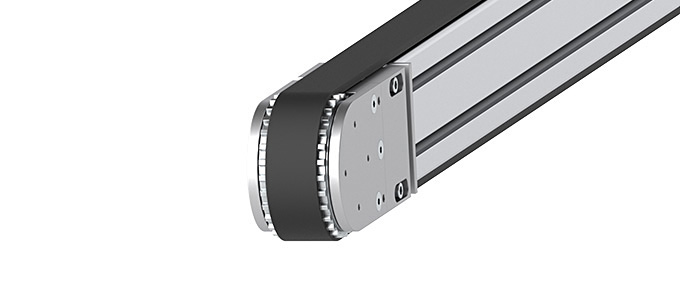 Toothed timing belt conveyor
Paletti's standard Raster 40 profiles form the robust frame of the toothed belt conveyors. Power is transmitted via a gearbox, with the conveyor belt being tensioned by two deflection units.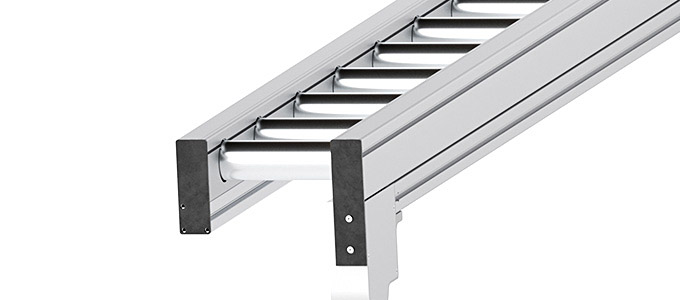 Roller conveyor
For driven roller conveyors, Paletti manufactures a special profile consisting of four individual profiles for easy assembly and disassembly. For non-driven roller conveyors, the standard profile is used.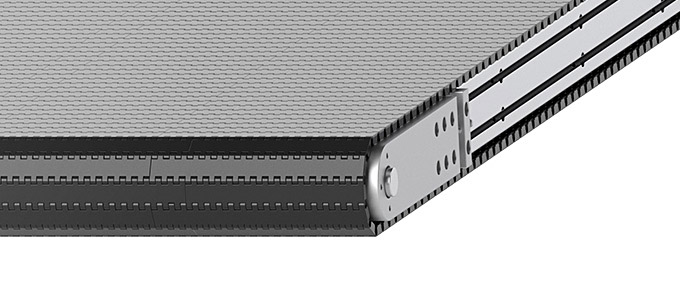 Plastic link chain conveyor
Conveyor belts with link chains – also known as modular belts – are used in particular for the transport of unit loads, which sometimes have to go around bends. The basis for this are again standard profiles 40 as well as the proven drive components.