Precision technology
If it can not be accurate enough
We develop and manufacture a kit of aluminum precision profiles, which is used to create measuring fixtures, master jigs, inspection and testing fixtures, or base frames for cubbies and gauges. For this purpose, there is a wide range of accessories for tuning, adjusting or even changing the pickup points. The system is designed to be reproducibly disassembled and assembled at any time.
The basis of our precision engineering
System structure
precise aluminum profiles in grid 25, 40, 50
high-strength profiles due to special alloys
torsion-resistant system
Profiles completely equipped with grid holes
Connections through the use of face shims and pin bushings with form and force fit
Stable, extensive connection system and coordinated accessories
Always available stock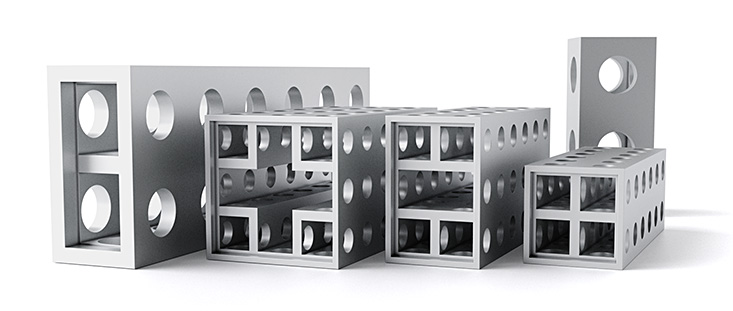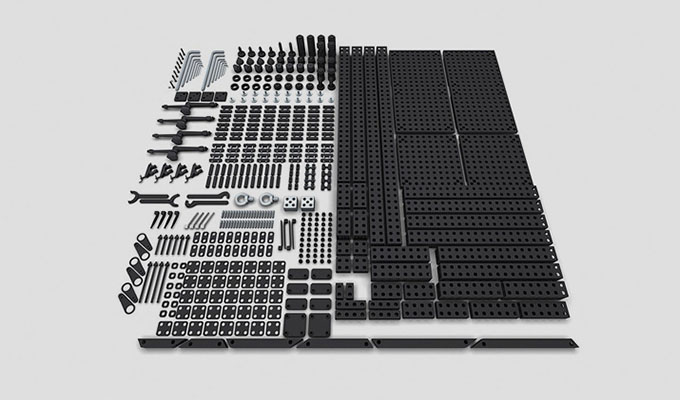 Modular system for measurement recording
Is ideal in the application for flexible setups for measurement recordings. These find their application, e.g., in small series, in the analysis or in the prototype construction, with which no series recordings are provided, in addition, in the training and/or in laboratories.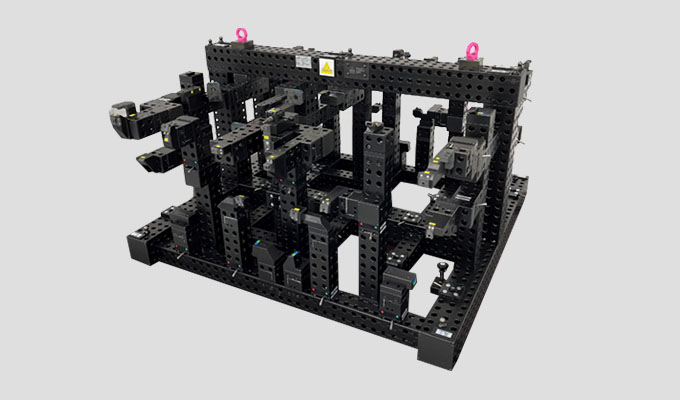 Component recordings / measurement recordings
The Paletti precision system is designed for modular, flexible setup of measuring fixtures. This concept allows the fixtures to be created in a cost-efficient, reproducible manner, and retooling is also possible, so this additionally conserves resources and increases cost-effectiveness.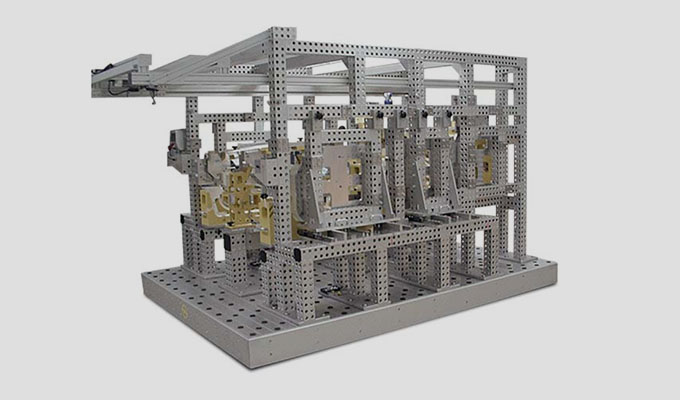 Gauges, cubes and analysis devices
Our standard components form the basis for gauges and analysis devices. These can also be reused several times, so that highly flexible but also cost-effective fixtures can be created by exchanging the test flanges. We can also make conventional gauges in aluminum or plastic according to customer requirements.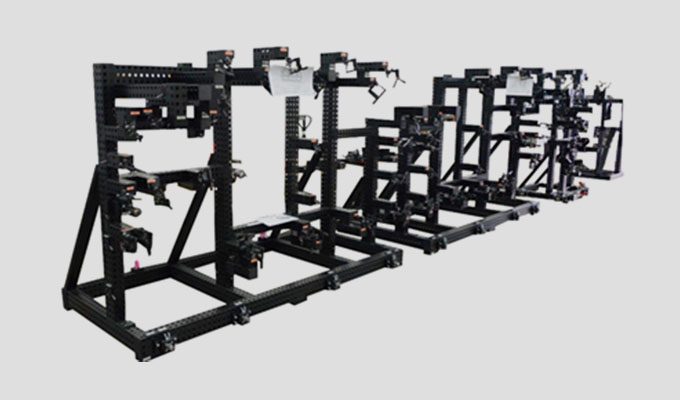 Master buck
When the highest accuracy is required, Paletti's master blocks are the first choice. Torsionally stiff, highly precise and individually adaptable thanks to a wide range of accessory components. Components from a wide variety of areas can be fixed and joined in this way. Thus, Paletti Meisterböcke are the ideal tool to support your production in the vehicle start-up.