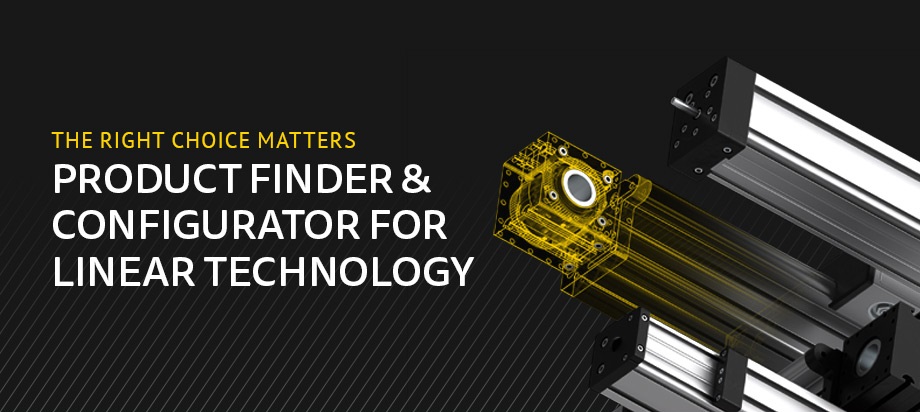 New: online product finder and configurator
Whether in machine tools, industrial automation systems, packaging machines, whether in pharmaceutical, medical technology or other applications – linear technology is always a good choice, not least because of its good price/performance ratio. To make it easier for our customers to get started with linear technology and make the right selection of our linear axes, we are now offering two innovative options: the new product finder and the new LT-Tool product configurator.
The Product Finder not only makes it easier to select the right axes, based on our catalog items, it also allows you to immediately download the selected products in the desired length and file format.
The product configurator LT-Tool supports our customers as a selection tool for linear axes according to the customer's specific requirements and suggests exactly the pallet linear axis that meets their needs. This axis is also downloadable in desired length and data format.
The new online shop makes work easier
Ordering can be so easy – our new online shop is extremely clearly structured and impresses with a simplified search function, detailed information that can be called up quickly and 3D data that is available for download.
Register today and take a look right away – it's worth it!