Accessories
Boundless diversity
To complete application solutions, we leave nothing to be desired.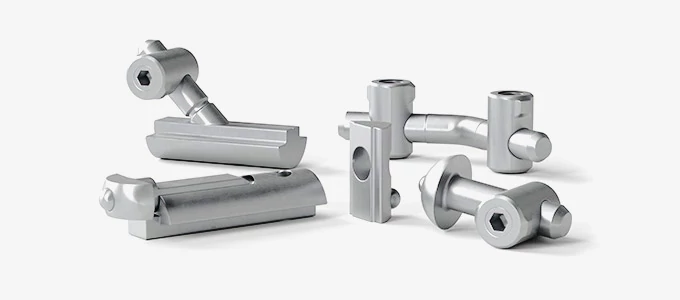 Connections
Different connection techniques for high static or even dynamic loads as a frictional connection or as a positive and non-positive connection depending on the application.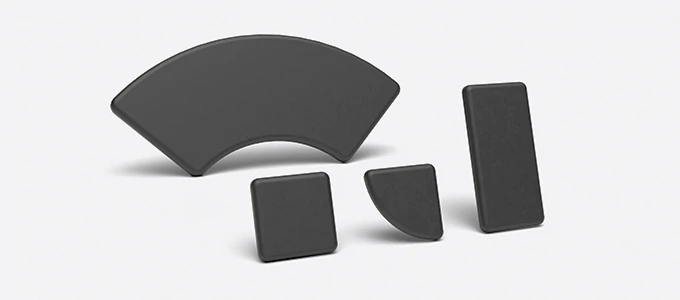 Cover caps
For a clean finish. For all profile geometries in black and many also in gray.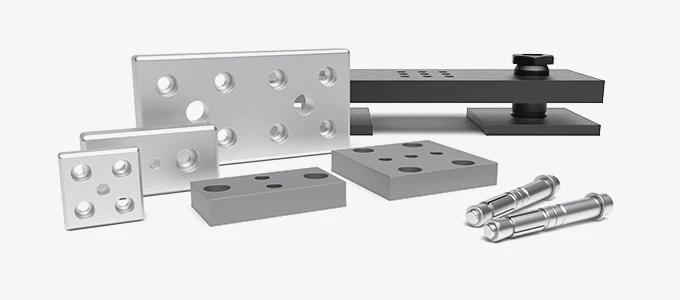 Foot, floor and portal plates
For a more secure stand. Wide range of different dimensions.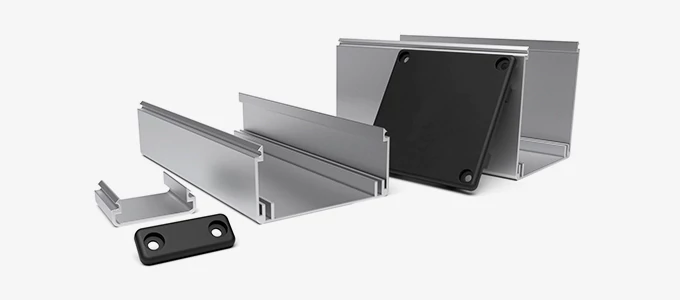 Cable ducts + covers
Supply ducts for a wide variety of media such as sockets, network connections, changeover switches, pneumatic connections or simply as a cable feed-through.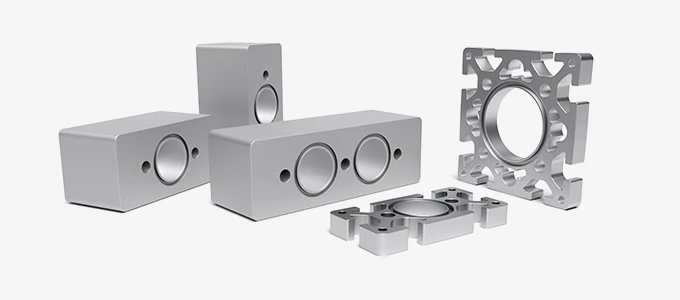 Pneumatic connector
Connectors, end blocks, T-connectors 40, cross connectors, end plates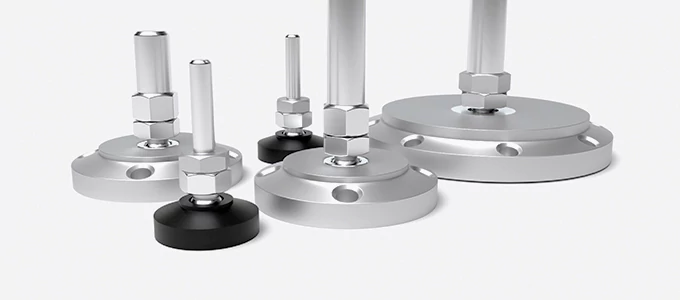 Adjustable feet
Adjustable feet for continuous height adjustment, for various load classes, in a wide range of dimensions and in different diameters. With and without inclination compensation.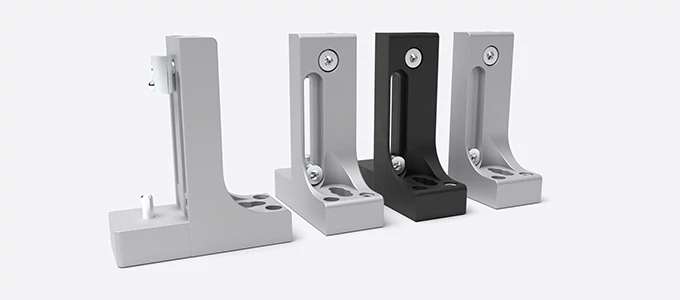 Angle feet
For alignment and floor fixing of racks and guards, with and without height adjustment.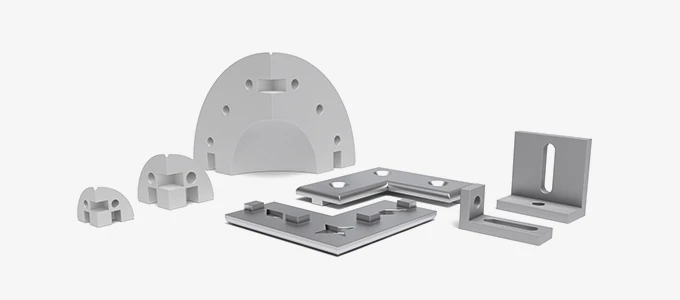 Mounting bracket, round corner and gusset plates
For a higher variance in the design.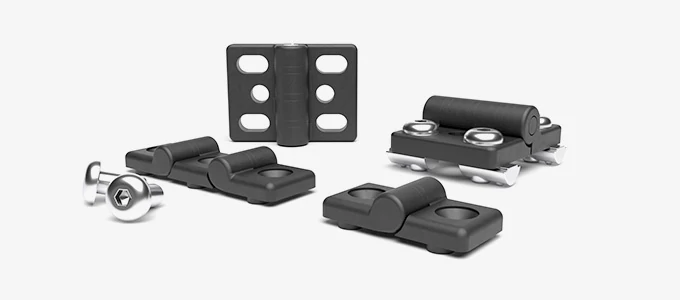 Hinges and joints
For more movement and variability.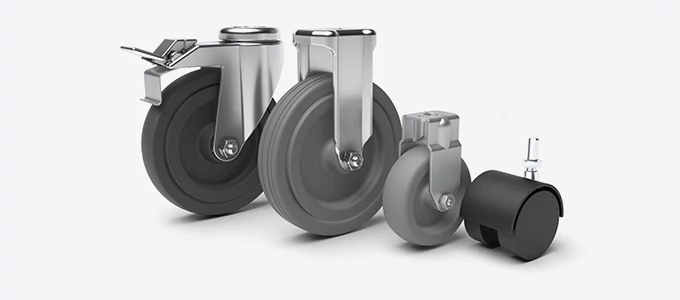 Wheels + Rollers
The right rollers for every application. Whether for transport carts or racks, for smaller or heavy loads, in a wide variety of diameters and tires, as swivel or fixed castors, with or without brakes.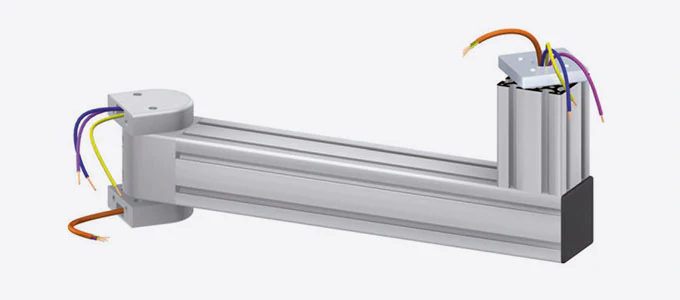 Monitor / screen holder
Monitor holder swivels and can be used flexibly for more ergonomics at the workplace. Can also be used as a swiveling material rail for grab containers.
Contact now
Always up to date
Do you have a question? A suggestion? Or an order? Don't hesitate to get in touch with us. Whether by e-mail or with a phone call – our experts will be happy to help you with all aspects of aluminium profiles.