Assembly and workstation systems
Individual, flexible, ergonomic
Paletti offers a wide range of workstations for all work requirements – from assembly workstations and packing tables to laboratory or office workstations. Completely individual and ergonomic on request, tailored to your customer needs for more efficiency at work.
From design to assembly to commissioning – depending on the customer's requirements, we work closely with you. Thanks to our flexible aluminum profile construction kit, we can easily expand, convert and add to all designs at any time.
Assembly workstations & workbenches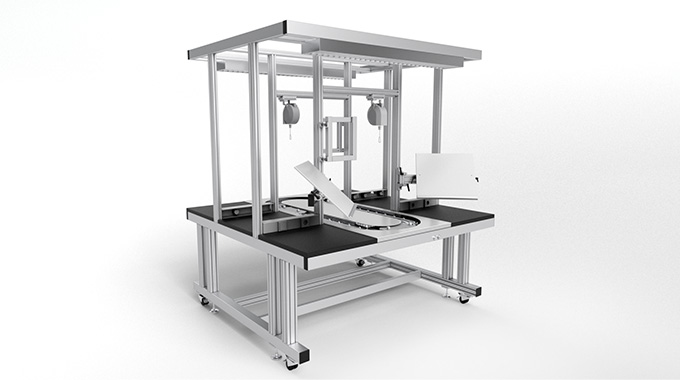 The requirements for assembly and testing workstations, workbenches or workstations are complex due to the wide variety of work processes and changing workpieces. With our aluminum profile construction kit, we design the right solution, whether workstations, individual, ergonomic or interlinked workstations – durable and individually tailored to you. With the help of our extensive accessories, a wide range of options such as worktops, drawer and surface elements, ESD accessories, container holders, workstation lights, power outlets or media channels can be mounted to adapt the workstations and workplaces to current and future production processes.
Custom furniture and office equipment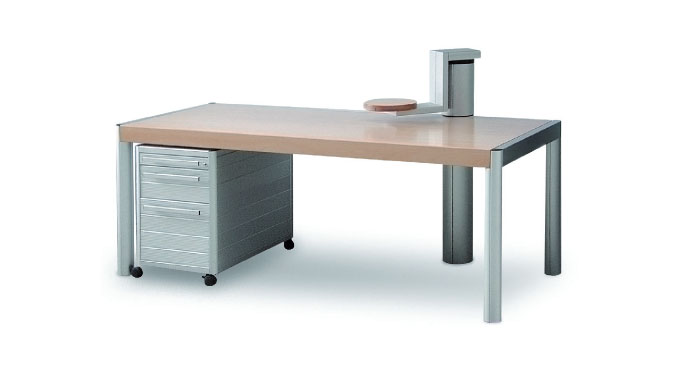 The display table made of bent aluminum profiles and table profiles with inlaid, polished work surfaces is ideally suited as a monitor support or for event displays. Paletti tables can also be made from closed profiles, with additional chrome plating options and glass work surfaces. The open chambers of the table legs allow connection cables to be routed safely and cleanly. The grooves are closed by cover profiles.
Thanks to the extensive aluminum profile construction kit and the most diverse processing and supplementation options, we leave nothing to be desired. Especially with regard to the new forms of work of the future, we design your co-working space with you.
Individual parts and accessories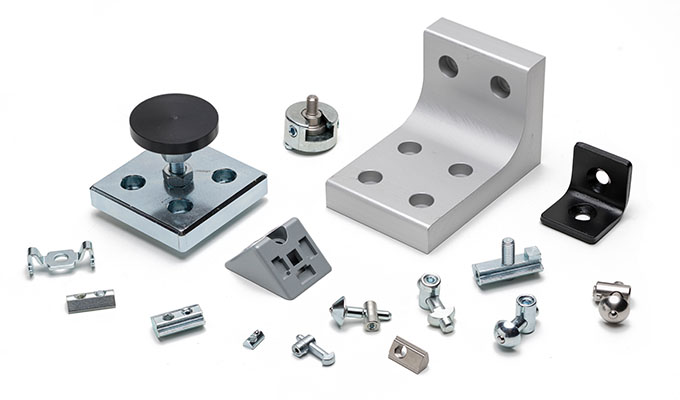 Tailored to your needs, we design and construct exactly to your specifications. Together with us, you thus determine the design and functionality, which is optimized by the multitude of optional extras – for your increase in efficiency and quality.
Contact now
Always up to date
Do you have a question? A suggestion? Or an order? Don't hesitate to get in touch with us. Whether by e-mail or with a phone call – our experts will be happy to help you with all aspects of aluminium profiles.