Aluminum profiles and automation system solutions for industry
Precise, durable
Whether workstation systems, laser protection cabins, conveyor and linear technology, measuring fixtures, or protective and partition walls: the applications we develop meet the highest safety standards and fulfill all of your quality requirements.
Linear technology
Flexible and reliable
Precise movements for machinery and material handling applications : Paletti's linear systems perform automation tasks reliably and efficiently.
Precision profile fixtures
If it can not be accurate enough
For accurate high tolerance inspection and error-free assembly of parts, Paletti develops and produces custom precision fixturing systems made of aircraft grade aluminum.
About the
Paletti Group
Everything's perfect with Paletti – when the company was founded, this statement was our namesake. And as casual as the saying may seem, it reflects exactly what our customers can expect: Anyone who chooses aluminum profiles or system solutions from Paletti always makes a good choice.
What we do
We manufacture innovative production equipment that supports flexibility and efficiency in mechanical and automation engineering. Our focus is on the development and production of a modular profile system made of aluminum. This forms the basis for individual customer solutions.
How we work
We are equipped with the most modern CNC production equipment and testing rooms. Our qualified team of engineers and specialists works on the basis of CAD/CAM and supports our customers with creativity, flexibility and commitment.
What service we offer
We offer a professional all-round service. From planning to development and production to the installation in the plant, our experts support our customers in every step of the process.
What advantages we have
We are only satisfied whenour customers are. And to achieve this, we place particular emphasis on:
Highest quality
absolute precision work
an optimal price/performance ratio
timely order processing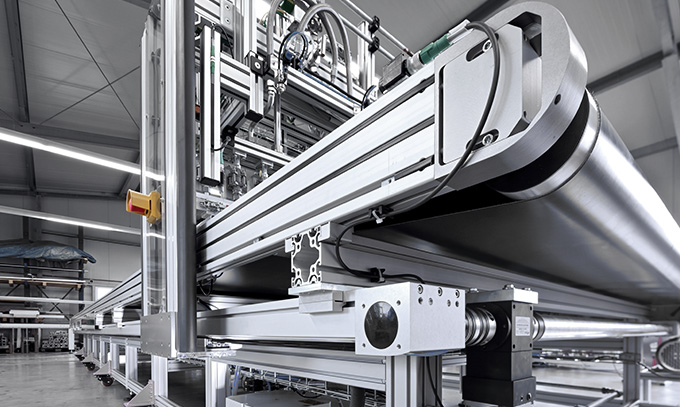 The fields of application
The appropriate solution
With our aluminum profiles and system solutions, we can be found in – almost – all areas of application. Industrial Machinery – Automation – Metrology – Material Handling – Conveyor technology – Laser safety enclosures – Cleanroom solutions – Guarding and Protective Partition walls – Laboratories – Medical technology – Industry – Personal Applications. Wherever aluminum profiles can support the work of our customers, we demonstrate that you can rely on our profiles all around.
Standard aluminum profiles
It starts with a strong base.
Aluminum profiles are used in almost all industries. That's why at Paletti you will find a wide range of extruded aluminum profiles that impress with the highest precision, durability and sustainability and that can be used in a wide variety of industries, and applications.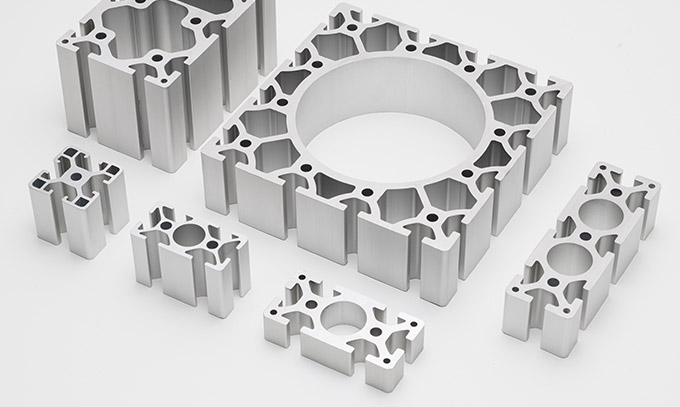 ---
Engineered System Solutions
Everything has its place
No matter what industry, no matter what area of application, no matter what size, no matter what load – we supply our customers with customized, engineered profile systems – from development and production to professional on-site assembly.
Laser safety enclosures
Nothing gets through here: Paletti's laser enclosures offer comprehensive protection during laser processing for employees. They meet all safety and quality requirements.
Linear technology
It runs – and it runs reliably, precise and for a long time. Paletti's linear technology allows linear motion sequences to be easily integrated into machinery, automation and material handling tasks and to be performed efficiently with little to no maintenance.
Conveyor technology
This is where things really get moving: when it comes to moving your product, Paletti's aluminum profiles, linear technology and technical expertise make it possible to implement a variety of complex conveyor applications to fit your needs.
Precision engineering
When the hundredth of a millimeter counts, Paletti's Meisterbocks and measuring fixtures are the first choice. Torsionally stiff, highly precise and individually adaptable, they are able to mount components from a wide range of areas so that they can be measured precisely.
Protection and separation systems
The automation of production plants also makes the protection of people from a potential source of danger an important issue. No matter if you need a precise fitting enclosure for a machine or if you want to safely separate a complete room area – we design and produce precise fitting protection and separation systems with panels, wire mesh or other cladding elements for you.
Assembly and workstation systems
The Paletti modular system makes it easy to manufacture workstations specifically for your applications. Precisely adapted to your individual needs, robust, ergonomic and durable – let the Paletti team advise you.
Profile Application Solutions
Fascinatingly versatile
If you're flexible, you're at home – almost – anywhere. And that is why we also supply durable aluminum profiles and system solutions to a wide range of industries, including the automotive industry, mechanical engineering, medical technology, the furniture industry, science, testing technology and defense technology.
Paletti Worldwide
In use everywhere
Always locations nearby – when it comes to working with aluminum profiles and designing system solutions, Paletti is a competent partner with distribution and manufacturing in the USA, and a total of 19 representatives worldwide.
Make a career now
Join the team
Because we do top work for our customers, we grow year after year. And that is why we are always on the lookout for new colleagues to support us in this.
News at Paletti
Always up to date
Contact now
Always up to date
Do you have a question? A suggestion? Or an order? Don't hesitate to get in touch with us. Whether by e-mail or with a phone call – our experts will be happy to help you with all aspects of aluminium profiles.